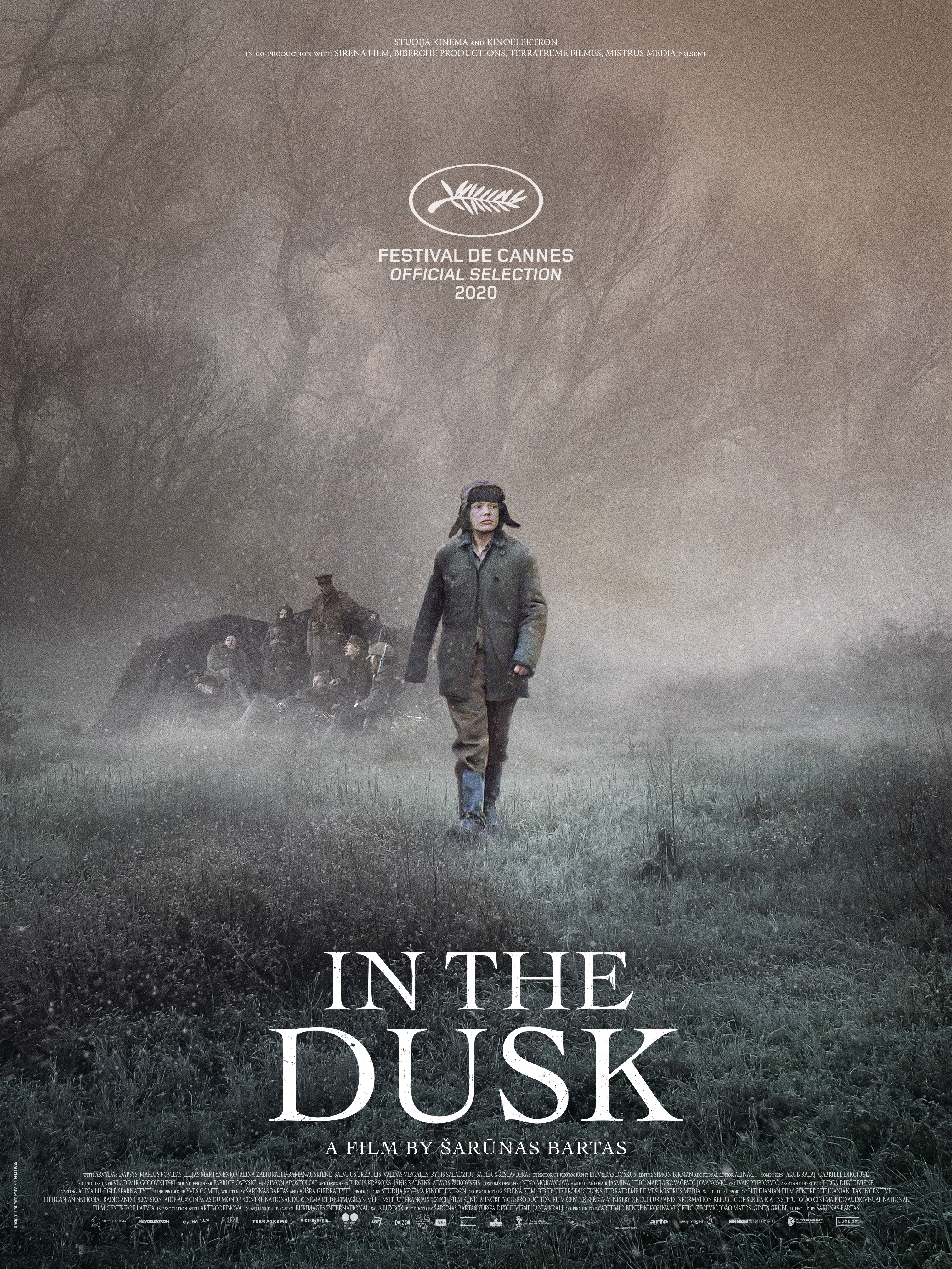 New Cinema
In the Dusk
Au Crépuscule
Lithuania, France, Serbia, Czech Republic, Latvia, Portugal
2019
128'
About
The film is set in 1948 in a ravaged Lithuanian province occupied by the Soviets. The 19-year-old Untė and his foster father co-operate with a group of guerrillas hiding in nearby forests. The boy, constantly negotiating his identity in search of his roots, gradually learns his family's tragic history, but most importantly confronts the violence and the treason in the unit he has joined.
In his newest production, Šarūnas Bartas connects naturalistic visions of death and suffering with the raw beauty of wild landscapes, wistful contemplation with bursts of emotion, as well as allegoric generality with intimate observation. He remains the master of conveying messages with the use of image and gesture. Meaningful hands stroking a gun or breaking  bread, close-ups of faces which display a barely discernible change because of suppressed emotions – all contribute to the power of expression in In the Dusk.
The Lithuanian filmmaker recreates the postapocalyptic world and the decayed society in an evocative manner, he portrays extreme isolation and loneliness as profoundly disturbing. The adversity of the characters is a universal record of a shattered and humiliated nation.
Credits
Director: Šarūnas Bartas
Screenwriter: Šarūnas Bartas, Ausra Giedraityte
Cinematographer: Eitvydas Doškus
Composer: Jakub Rataj
Editor: Simon Birman
Cast: Arvydas Dapšys, Marius Povilas Elijas Martynenko
Production Company: Studija Kinema, KinoElektron